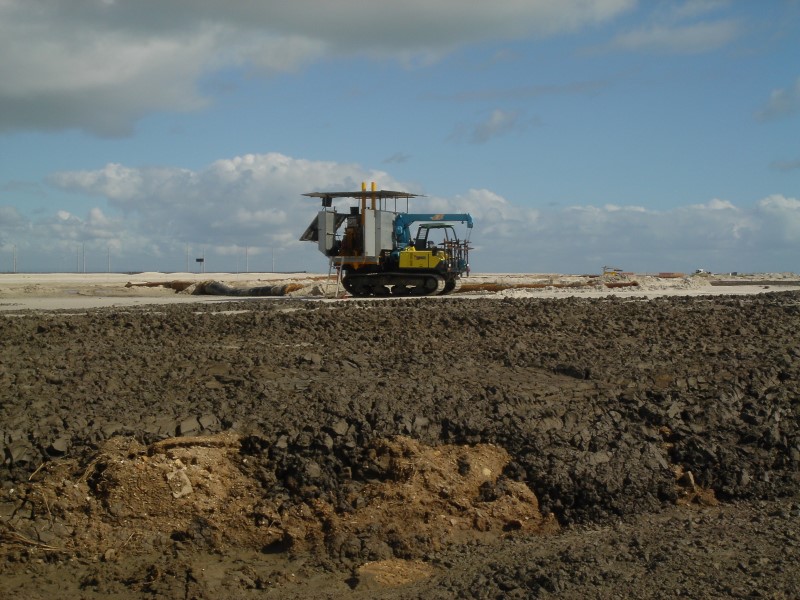 Client: POB Corporation
Rigs utilised: CPT truck & crawler

Brief: The engineering project targets were:
A) Produce a 3D model to identify the deep soft Holocene clay channels so they could be targeted during the ground improvement program.
B) Quantify thickness of dredged sand bridging layer deposited on the dredged clays to confirm heavy vehicle access
C) Quantify ground improvement over time (over a period of years).
Testing: Included CPTu, Dissipations, Shear Vane and Standpipe installation. Also conducted piston sampling on dredged clays.
Outcome: Paul Mayne from Georgia Tech USA was contracted by Coffey Geotechnics to review the data. He verified that CPTS data was of a very high standard. Paul Mayne also met with Yvo at CPTS's workshop (at our invitation). During his visit many aspects of cone penetration testing were discussed. Testing was completed on site over many years.