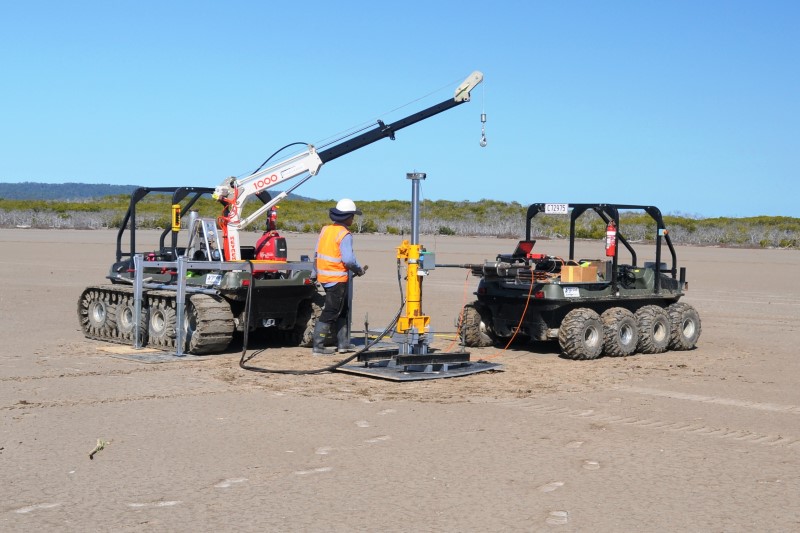 Client: Coffey Geotechnics for the Santos LNG Project
Site description: Extremely soft site. In some areas and on occasion plywood squares were used to stand on otherwise the operators would sink knee deep in mud.
Challenge: Carry out CPTu on intertidal mud flats with protected mangrove plants
Service: Several 8-wheel drive all terrain vehicles were purchased to transport our portable CPT equipment. A Q1 licenced crane was fitted in-house to one vehicle to facilitate lifting and positioning of the portable CPT rig.
Result: Once again the testing programme was a complete success