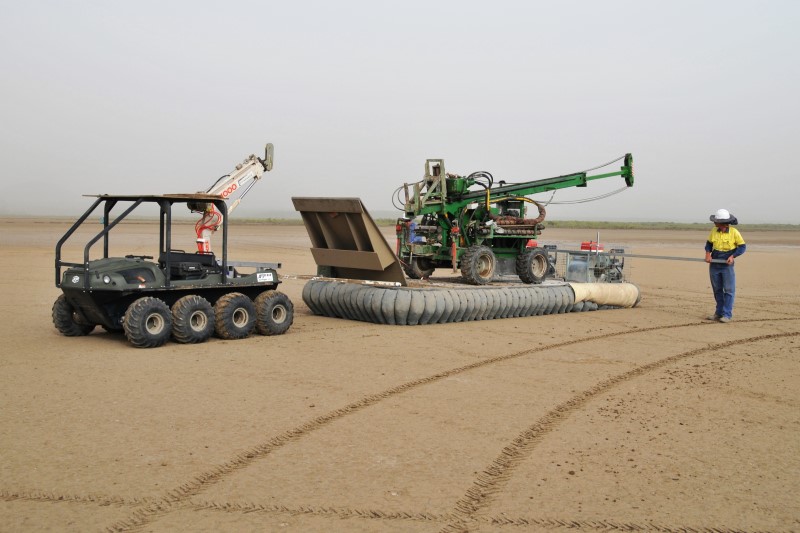 Client: Coffey Geotechnics for the Santos LNG Project
Brief: CPTS was requested to devise a system that could transport a 2 tonne drill rig safely over intertidal mudflats for geotechnical drilling and sampling.

Challenge: Helicopters were ruled out due to strict OH&S and environmental requirements.

Solution: CPTS outlined the design and requirements of a 'hoverbarge' and commissioned an outside company to construct the craft. The craft failed to operate as required. CPTS staff then worked into the night each night for a week to dismantle, redesign and rebuild the drive systems. The repairs were completed and the craft tested and ready for the project kickoff on-time and ready to go.