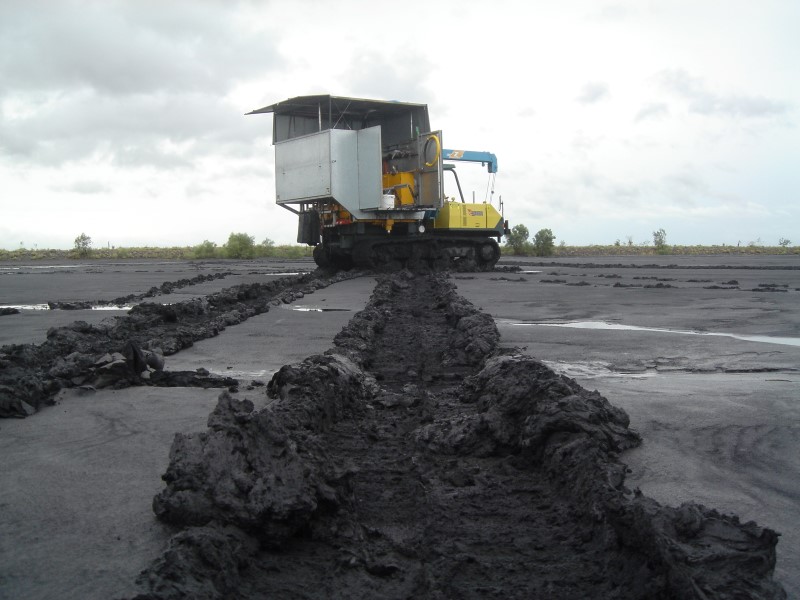 Vehicle utilised: Argo for access

Testing: Dilatometer testing.

Site description: A deep pit with exceptionally soft residue material. When walking on it, the ground five metres away was pumping. At one point a tube was inserted into the ground and water came out of the top because of the hydrostatic water pressure.